Led by Wenyi Qian & Jiahuan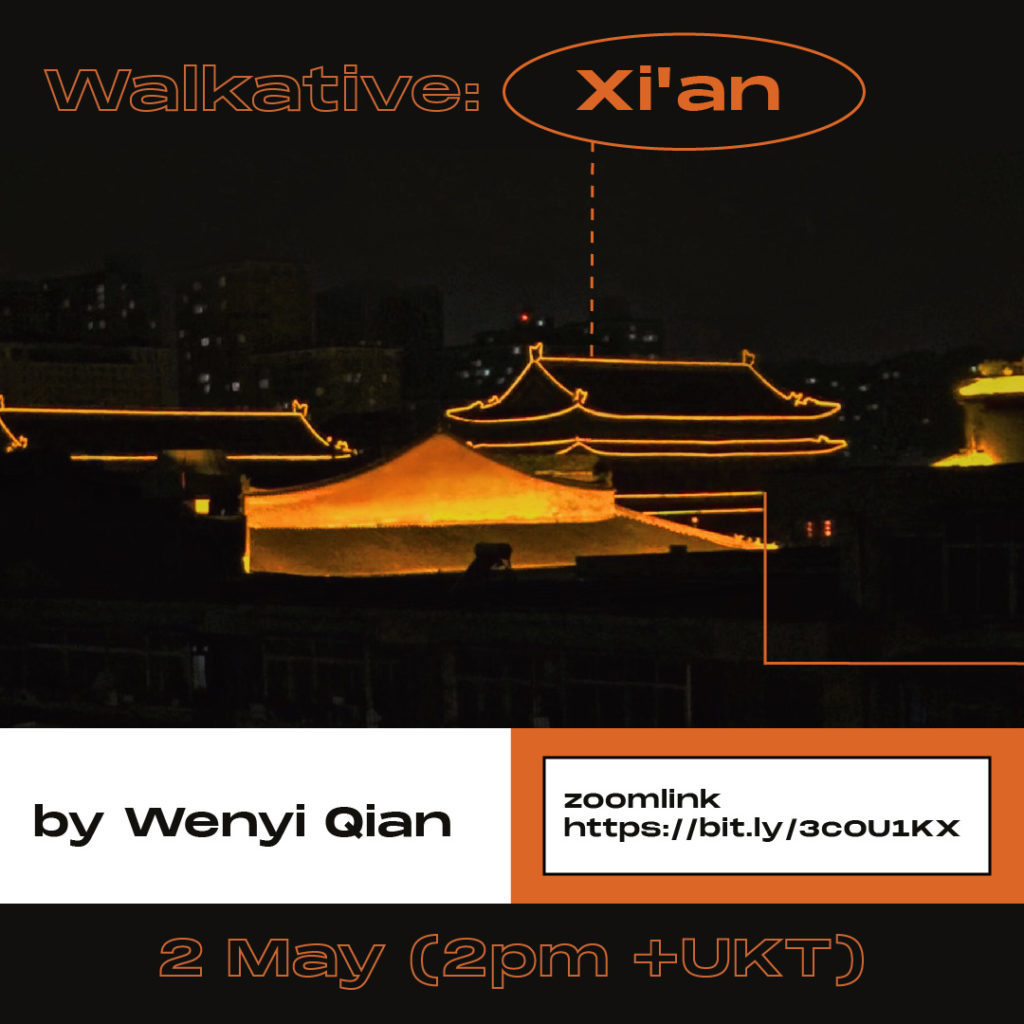 In this walk, audiences will follow the artist's first-person perspective. They will climb the ancient city wall of Xi'an, from Yongning Gate to Anding Gate. This part of the wall connects the south and west of the city. In this route, Wenyi and Jiahuan will combine the city with personal memories and fantasy, and tell their stories of the city by way of writing a diary.
About Wenyi Qian
Wenyi Qian was born in Wuxi, China in 1998. Wenyi is an artist who desired to fulfill herself-meaning to remark on this world by different media. She adores finding inspiration in her own life by studying the patterns of other beings. She deeply experiences her growth as a bystander,silently bears the shaping of the outside world, and achieves deep resistance by treating her life as a part of the work. Jiahuan He, Hui nationality, born in Xi'an, and now living in Xi'an. She graduated from Xi'an Academy of Fine Arts. She fantasies to use internal organs to unlock every city in the country, and keeps achieving her imagination. She has no representative work.